Heat Treat
When you choose North Casting Industry for your steel foundry and part production, you won't need to go anywhere else. Our foundry and manufacturing company offers a number of crucial secondary services—including heat treat—to accommodate the production needs our valued clients.
If your cast or forged steel part production process requires heat treat to improve the strength, endurance and performance your metal or alloy piece, North Casting can make it happen.
When Heat Treat Goes Wrong…
The heat treat process is crucial in that it changes the material structure of your metal components to ensure strength and part functionality under stressful conditions. If a part has not been properly treated, it may fracture or move out of place. In this way, a poor heat treat job can have serious repercussions on your machines and on the safety of your workers or customers. This is unacceptable.
That is why you need a company that is experienced in precise heat treatment processes. Whether your company is in the automobile, construction, mining or ship building industry, you need reliable machines to ensure the safety of your consumers and employees. You need a parts manufacturer you can have confidence in.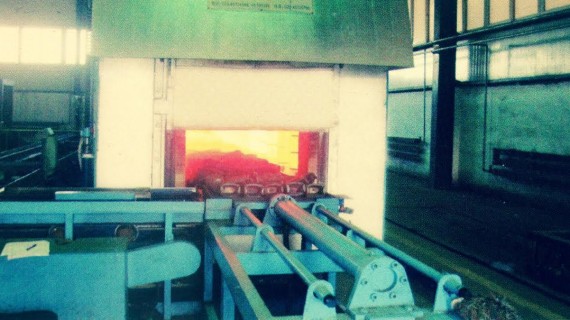 Choose North Casting.
At North Casting, we have the experience and commitment to quality that your company needs in the steel foundry and part production process. We use top-of-the-line automated furnaces on each of our three heat treat lines to ensure your product is reliable and safe for use. Our pledge to precision and quality is unparalleled. Since 1989, we have produced excellent parts time and time again. Our stringent inspection process guarantees that the parts you receive are hardened to the specifications you desire.
Contact North Casting Today!
See the difference in product quality and process control with North Casting. For all of your steel foundry and part production needs, choose North Casting Industry. Contact us online or call 309-643-1902 today!
For more about our specialized steel casting service, visit our pages on Casting: Investment Casting, Sand Casting & Shell Molding. For more on our secondary services, visit the following pages: Forging, Machining and Painting.