About Us
North Casting Industry Co., Ltd is a competitive steel foundry and steel parts manufacturer that has faithfully served the construction, mining, trucking, automotive, and ship building industries for decades. North Casting employs around 1,200 employees, including 43 technicians and 12 senior engineers. Our company, founded in 1989, is committed to serving all global markets in a timely fashion with results that exceed the industry standards. With about 390,000 square feet of floor space and the latest in manufacturing design and technology, our production facilities can accommodate any need, whether your parts are 1 pound or 10 tons.
What We Do
North Casting specializes in Steel Casting and manufacturing customized parts using the following processes:
Our secondary services include: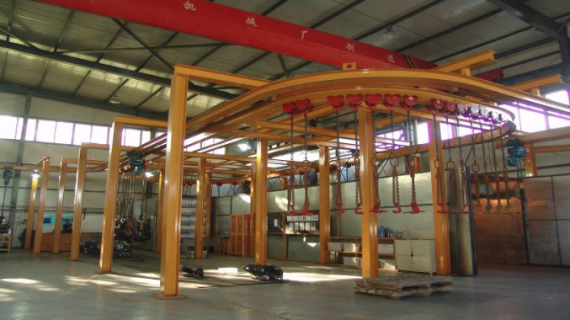 Customer Satisfaction
As a trusted steel foundry and steel parts manufacturer, meeting customer needs is our highest priority. At North Casting, we produce high quality parts with consummate processes and strict inspection procedures to meet whatever demands our customers have.
Commitment to Quality
At North Casting, we believe defects in production and outflow are unacceptable. Our company is determined to give our customers the highest quality product for every part we make. That is why we put such an emphasis on product quality and process control. By continuously improving our processes and quality management systems, we ensure you receive exactly what you ordered: flawless, functional parts.
Inspection Capability
Part of how we maintain an excellent quality standard is by having a tight inspection process. All products must go through our inspections center, which has hundreds of high-end inspection tools handled by a highly trained professional product inspection management team.
Safety
Our employees are the heart of this company. As a steel foundry and as steel parts manufacturers, we are proud to employ responsible, loyal, innovative and efficient workers. That is one of the reasons why we are committed to the safety of each employee. We know our company thrives when our employees are in good health and we take important precautions to ensure accidents do not occur.
Need a Steel Foundry and Steel Parts Manufacturer? Call North Casting!
For all of your casting, forging, machining, heat treat and painting needs, choose North Casting for your steel parts manufacturer. Contact us online or call 309-637-5113.