Sand Casting Process
The sand casting process, as its name implies, utilizes wood or aluminum patterns to create sand molds to cast metal parts. It is perhaps the most widely used steel casting process on Earth and it is particularly popular to the automobile, construction equipment and commercial vehicle industries. Across all industries, sand casting is valued for its ability to generate both large and intricate parts.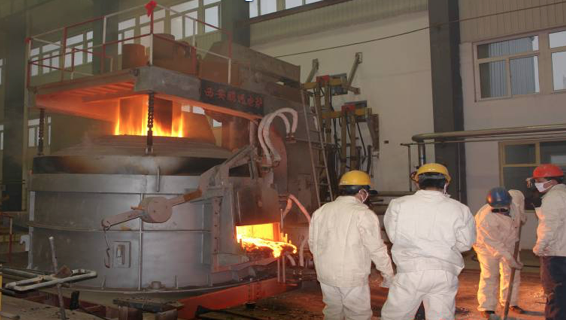 Why Choose Sand Casting?
Customers appreciate sand casting for a number of reasons. Here are some of the benefits of the sand casting process:
Ability to produce large parts
Ability to follow complicated designs
Low tooling and equipment costs
Many material options
Possibility of a shorter lead time
Our Sand Casting Capacity
Our resin sand casting process caters to the production of highly complex shapes as well as very large parts. North Casting's annual sand casting capacity is more than 18,500 tons (17,000 metric tonnes). The weight of these parts ranges from 130 lbs (60 kg) to 6.6 tons (6 tonnes).
Contact North Casting Today!
For all of your sand casting needs, choose North Casting Industry. Contact us online or call 309-643-1902. To learn more about the other types of casting processes we offer, please visit the following pages: Investment Casting Process & Shell Molding Process.